ECDIS – Electronic Chart Display and Information System
Furuno has two FMD ECDIS models: FMD-3200/3300 models are designed for use as part of wider systems with the need for Track Control interface, Conning sites and alarm integration. FMD-3100 is a simplified model, ideally suited for older ships that need to meet all requirements.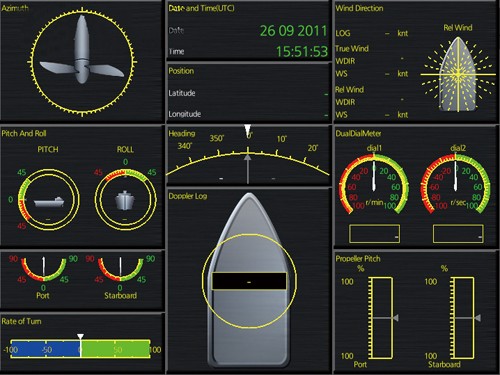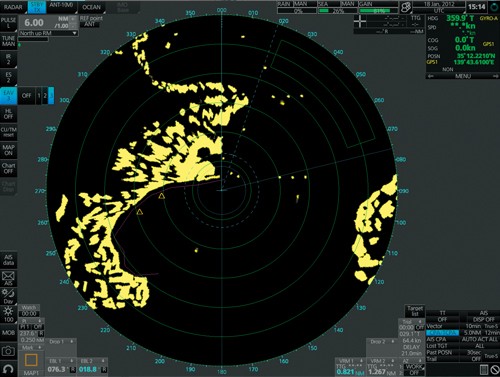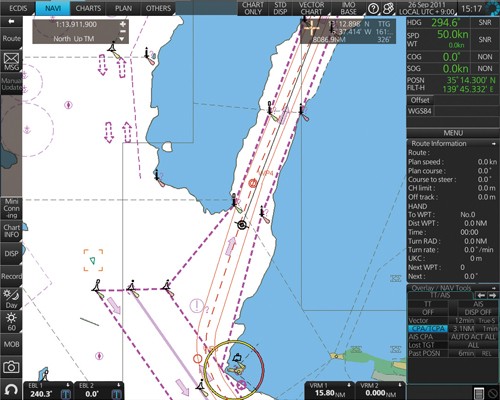 The ECDIS FMD 3200 ( 19 ") / FMD 3300 (23.1 ") / FMD 3200BB :
Professional electronic chart system - fast, intuitive route planning and safe navigation.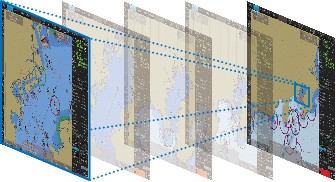 High speed chart redraw - No waiting !

Intuitive and easy to use
FAR-21x7/FAR28x7 radar series is compatible with the user interfac
Furuno FAP-2000/3000 Track Pilot Connection
Compatible with a number of different charts distributor's materials
Online chart updates automatically in the global transport ( Gate-1 automatic chart delivery service)
Standby multi- function display : connect ECDIS , Conning pages , radar and charts , as well as an alarm system
Easy installation and maintenance: a simplified wiring through connection unit

ECDIS has a new chart drawing engine that runs fast: zoom and scroll seamlessly. It makes using ECDIS flexible. ECDIS brings a streamlined chart management system that enables easy management of charts. Furuno has its own distribution system for automatic charts: Gate-1, which is also supported by the Admiralty Information Overlay (AIO) service. ECDIS fully complies with the IMO standard MSC.232 (82), and is suitable for both new vessels and individual device renewals. ECDIS will be compulsory in new and old merchant ships more than 3 000 GT, in stages over the 2014-2018 period.


ECDIS FMD-3100 (19"):
The compact professional electronic chart system, which is specifically designed for old ships that are not required to update the Track Pilot, Conning or alarm interface. FMD 3100 has the same properties as the model FMD-3200/3300.

High speed chart redraw - No waiting
Intuitive and easy to use
FAR-21x7/FAR28x7 radar series is compatible with the user interface
Online chart updates automatically in global traffic (Furuno Finland's GATE-1 automatic chart distribution service)
Easy installation and maintenance: compact structure of the computer screen
Compatible with a number of different charts distributor's materials
Read more:
3.2MB, updated on Aug 7th 2019
752KB, updated on Aug 7th 2019
13.3MB, updated on Aug 7th 2019