TimeZero softwares
TZ Professional v3
TZ Professional v3 is the revolutionary solution for all commercial activities at sea. It has the capability to integrate and display both sounder and sonar technology. Using the optional PBG module, commercial fishermen can reveal rich fishing grounds in 3D like never before! TZ Professional now supports S-57 NOAA charts.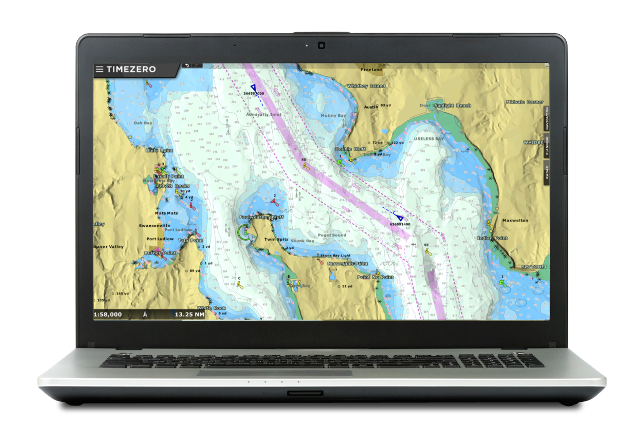 DDF3D Module
TZ Professional is compatible with the game-changing Furuno DFF3D module. This sonar will have you uncovering the seafloor in zero time thanks to the following features:
50 depth points per second
HD Seafloor recording
Displaying School of fish in real-time
120⁰ swath




TZ PBG Module
Thanks to its 3D cube technology and custom color mapping, you can narrow down the terrain that matches your type of fishing. Customize your fishing by collecting and recording the depth information in real-time.
3D cube
Bottom classification color mapping
Bottom hardness color mapping
Advanced filters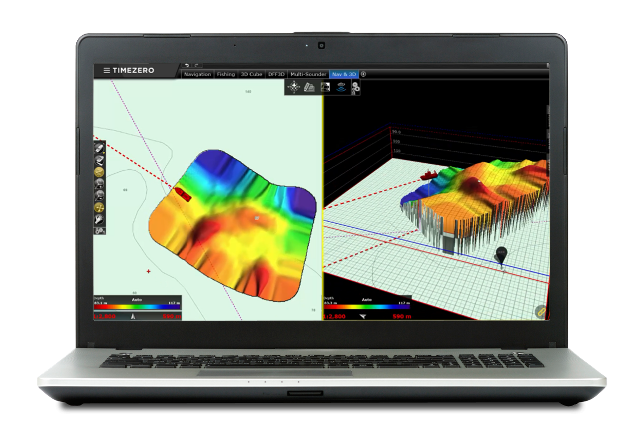 TZ Navigator
TZ Navigator v3 software has been designed to answer the navigation needs and requirements of recreational boaters. With its truly cutting-edge features, optimized to work on touch screens our software works while cruising with your sail or powerboat, to offshore races or longer expeditions. With TIMEZERO, you can count on full control and ease of use.